Celadon Lotus Wagashi Bowl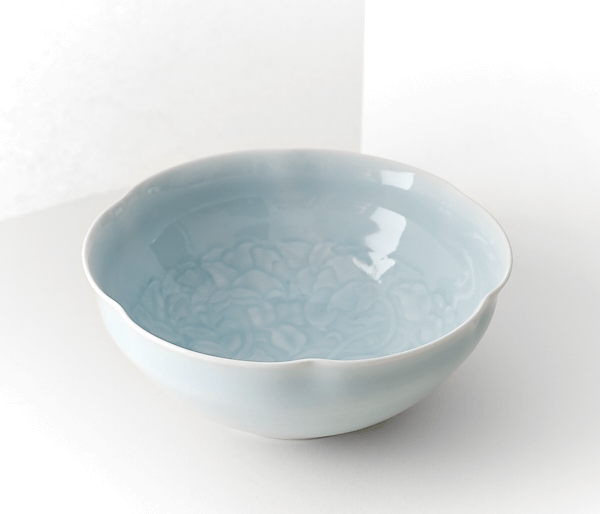 Celadon Lotus Wagashi Bowl
Celadon Bowl by LNT Living National Treasure Ceramic Artist - Tsukamoto Kaiji (1912-1990)
Unique Piece | Handcrafted in Toki, Japan
---
The Refined Art
Tsukamoto Kaiji was named a Bearer of Intangible Cultural Assets and a Living National Treasure in 1983 by the Japanese government. His exquisitely carved and glazed porcelains are based on Chinese ceramics, notably Ding and Qingbai wares of the Song Dynasty (960-1278), and his artworks are being shown in prominent museums around the world.
Artworks of Kaiji are being shown in prominent museums around the globe.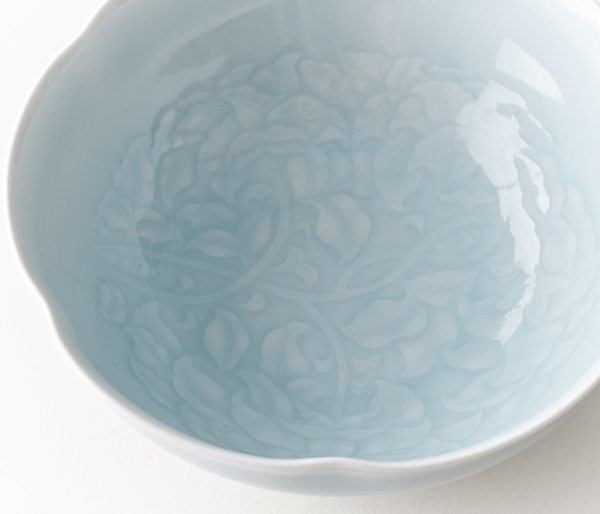 KEY FACTS
Living National Treasure 1983
The signature celadon work of Kaiji

SIZE
Ø19.5x19.5xH8 cm
with original wood box signed and sealed by Kaiji
Handcrafted in Toki, Japan
UNIQUE PIECE

ABOUT THE ARTIST

Tsukamoto Kaiji was born in Taiji Village, Toki, in Gifu Prefecture, the region associated with Mino ware where his family has lived since the mid-17th century. Tsukamoto studied with the famous Mino potter Arakawa Toyozo (1894-1985) and was a life-long pupil of Koyama Fujio (1900-1975), a potter and scholar of Chinese ceramics.
The artist's white Ding and celadon Qingbai porcelains rival their historical predecessors. Delicately carved designs of peony, fanciful karakusa and leaves complement perfectly formed dishes and bowls. For more information on Tsukamoto see Frederick Baekeland and Robert Moes, Modern Japanese Ceramics in American Collections (New York: Japan Society, Inc., 1993), p. 131.
Tsukamoto Kaiji a prizewinner at several national and international exhibitions, was named Holder of an Important Intangible Cultural Asset (Living National Treasure) in 1984 in recognition of his achievements in the field of seiji celadon ware.