The World's Finest Handcrafted Teas
A Craft That Demands Time
& Requires Knowledge
Introducing The Authentic Tea Culture | The Taste of Good Old Times
SINGLE ORIGIN BIODYNAMIC TEAS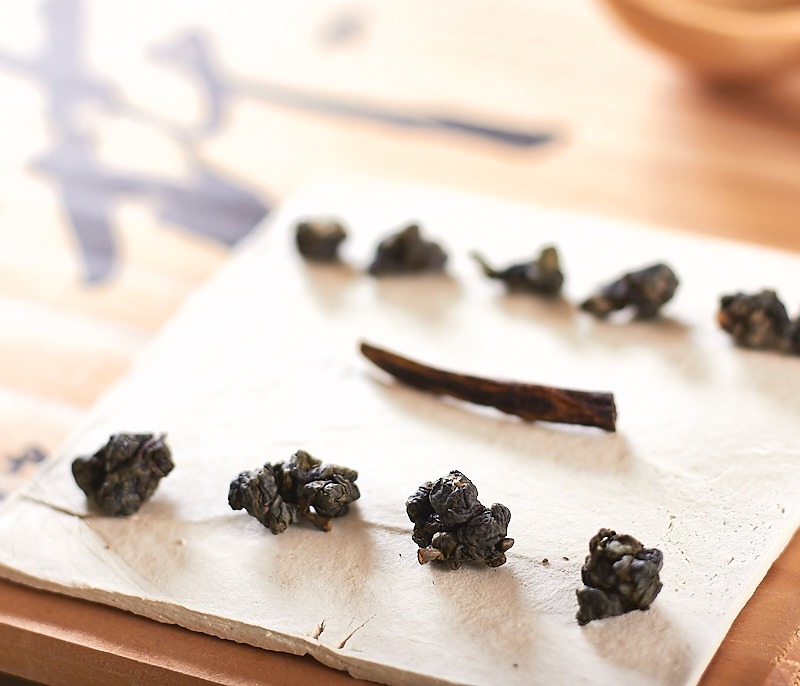 THE FINEST OOLONG TEAS
Historic variety made following ancient tradition

Oolong is undoubtedly one of the most appreciated teas. Its distinctive floral fragrance makes a favourite of tea lovers around the world. Refreshing and relaxing, our beautifully aromatic oolong teas can be enjoyed at any time of day. Our selection of biodynamic oolong teas are extremely low in caffeine and are therefore ideal even for caffeine-sensitive tea lovers.

THE RAREST BLACK TEAS
Rediscover the forgotten taste of old times

This season we have selected 7 different types of black tea. Each of them are truly unusual and have a distinctive character depending on their varietals and origins. We hope that these exceptionally fragrant teas will take you on a new journey. All our black teas can be enjoyed at any time of day. Grown naturally without growth hormones, the caffeine levels are extremely low, making them perfect for tea lovers who are sensitive to caffeine or simply wish to enjoy a cup after dinner.
Our N°2 Honey Tree Maze has a lovely chocolatey flavor, inviting and pleasant, making it a fantastic everyday tea. Our N°8 Saison Splendide is an exceptional black tea, grown and produced by a small family-run tea farm on Mt. Li in northern Taiwan. The Lee family is the only organic certified highland tea grower in Taiwan. Here, only two types of tea are made: Black tea and Oolong tea, and only the Qing-Hshin varietal is cultivated. Qing-Hshin is an ancient varietal. Its extremely low yield per hectare prevents excessive stress on the plant, which allows for better nutrient absorption and efficient photosynthesis, resulting in intense density of flavour. Throughout history, it has been praised as one of the best tasting teas.
If you appreciate teas with complex and aromatic notes, our N°9, N°10, N°11 and N°15 are highly recommended. Cultivated and handmade by Buddhist nuns in Taiwan, using only ancient varietals, every tea from this temple garden has a distinctive character and flavour. Simply extraordinary teas as never experienced before.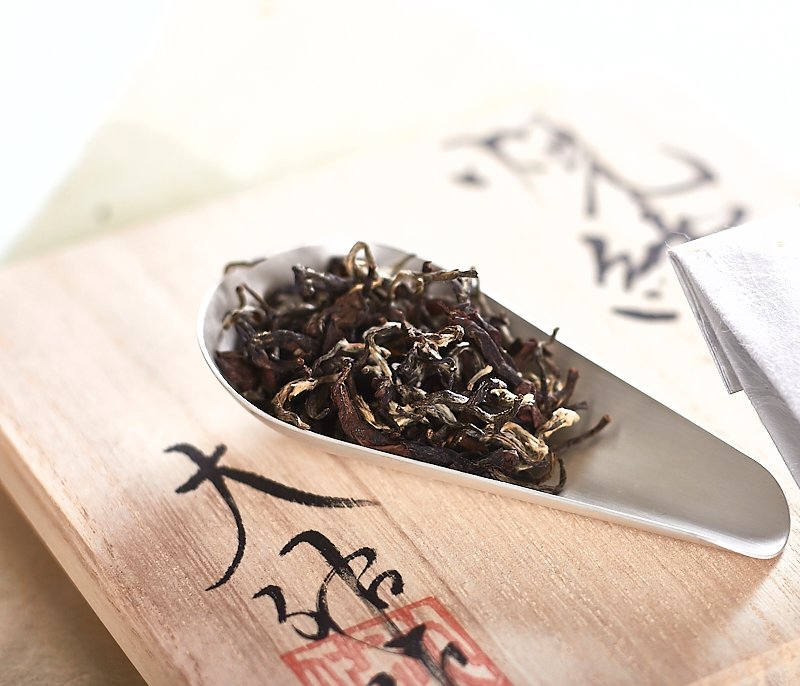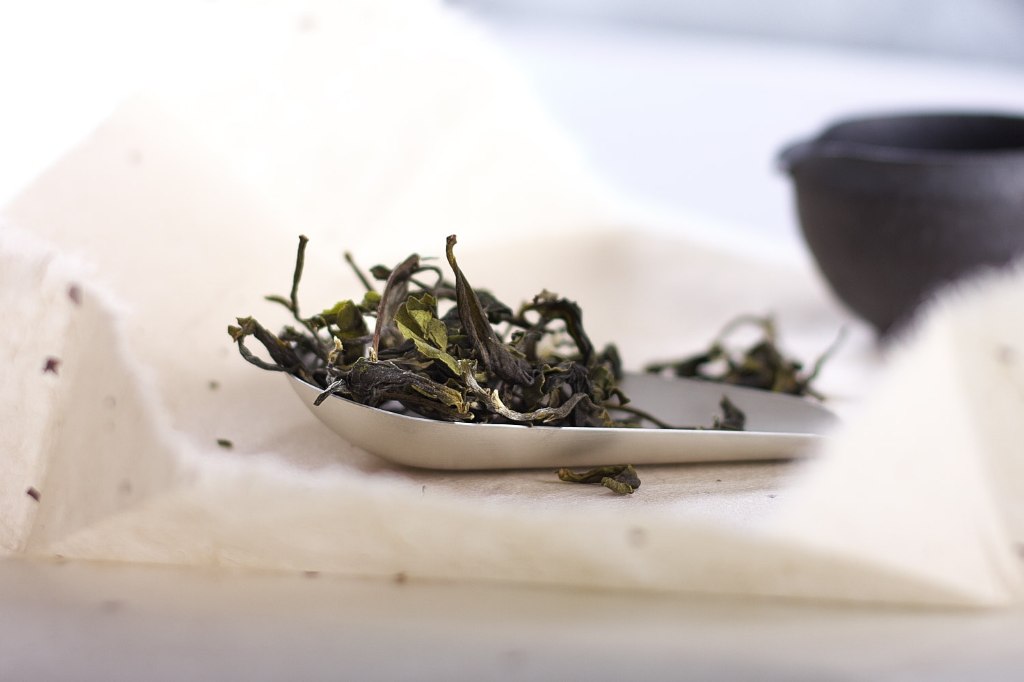 THE FRAGRANCE OF SPRING
From Wen Mountain in Taiwan to Tenryu Valley in Japan, we invite you for a wonderful discovery of the world's best handmade green teas. Every tea is cultivated and made following the ancient recipes and traditional methods.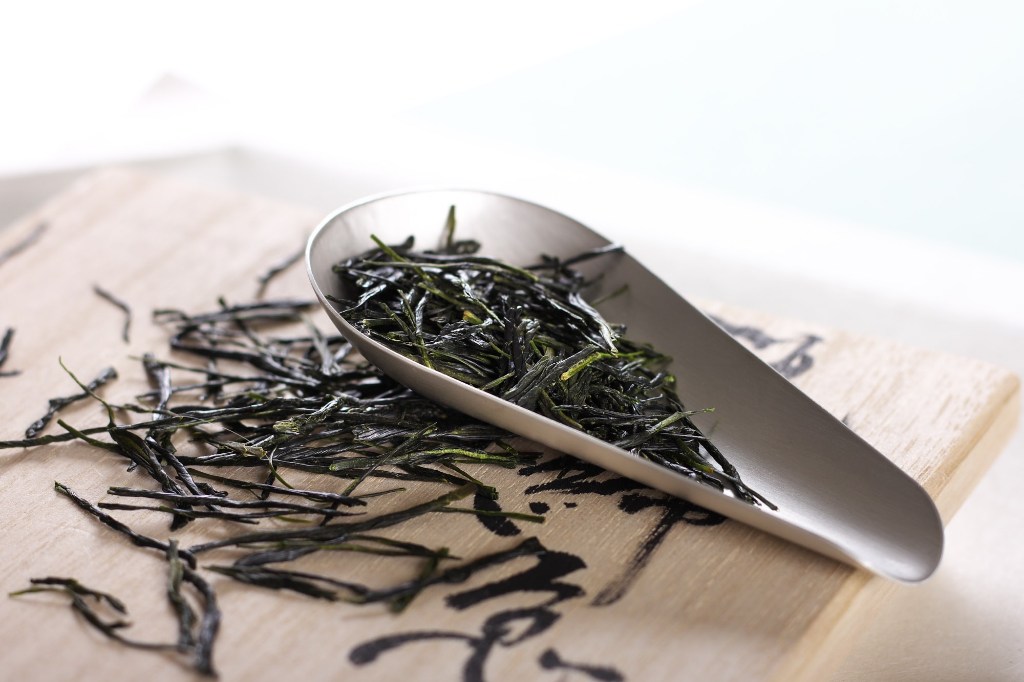 SUN-DRIED GREEN TEAS | A VANISHING CRAFT
If you appreciate the mellow and sweet flavour of green tea, start with the sun-dried N°4 and N°12. And if you prefer the refreshing and invigorating character without the grassy green notes, have a try of N°21, N°22, N°23 and N°24. These teas are instant stress-relief remedies ideal for anyone seeking some relaxation, including caffeine-sensitive tea lovers.
---
ENFLEURAGE & SMOKY CHARCOAL
AN ANCIENT METHODS TO INTENSIFY THE FRAGRANCE OF TEA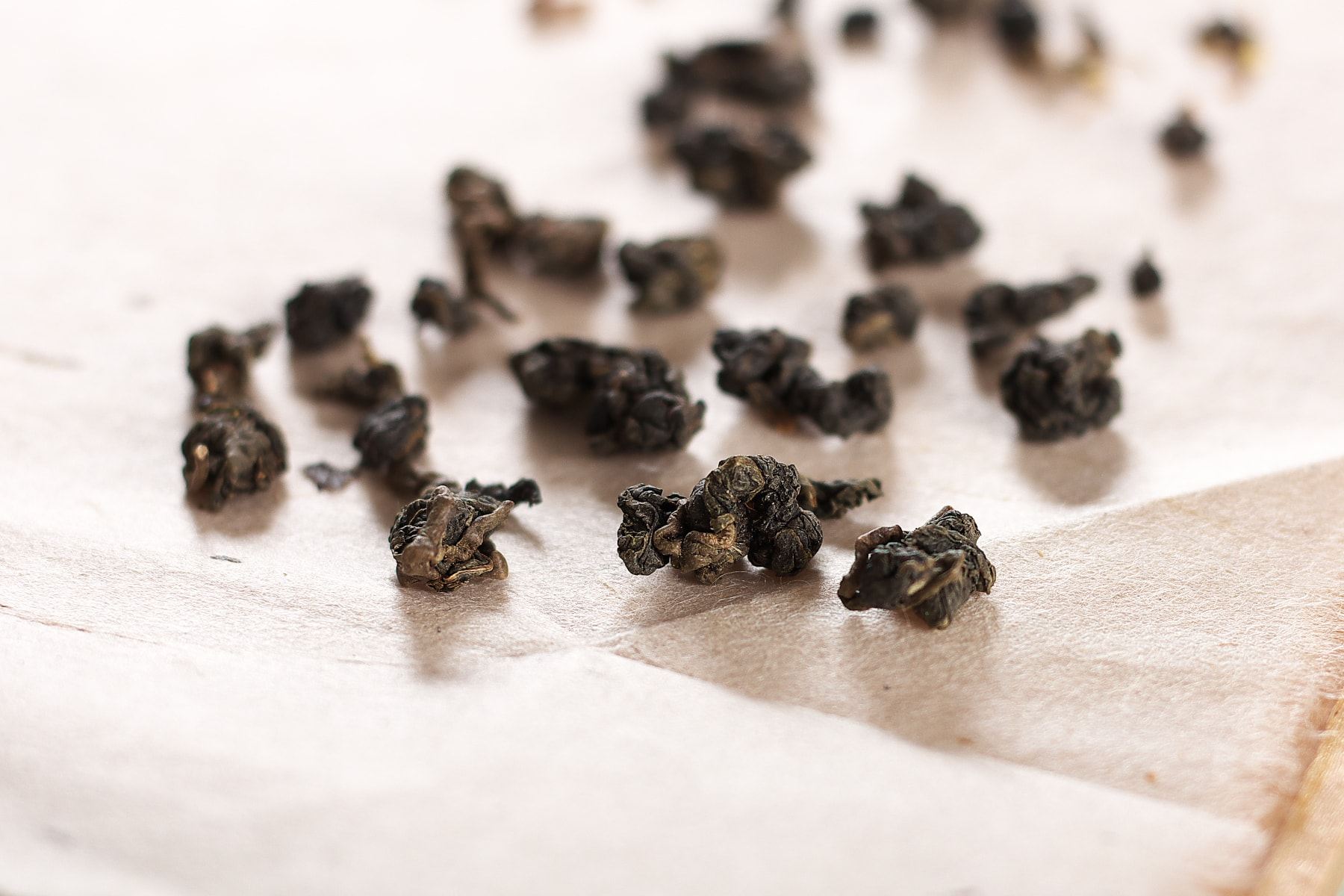 Since ancient times, some fascinating methods were used to intensify the fragrance of different teas. For instance, the authentic way to obtain the fragrance of jasmine is through a costly and time-consuming technique called enfleurage. To start the process, the freshly plucked jasmine flowers are tossed together with freshly made tea. After a short resting time, this batch of flowers is removed from the tea and more fresh flowers are added. This process is repeated over and over, normally no less than nine times, in order to enrich the pleasant jasmine fragrance. Our Night Jasmine N°6 is made following this authentic tradition, ensuring that every cup feels like a sophisticated invitation to a jasmine garden.
Smoked tea is made using another traditional method, which gives it the famous intensive taste. After the oxidation process is complete, the tea leaves are arranged on bamboo racks over a Longan charcoal fire. Usually the fire is fuelled by green pine logs to give a deeper smoky scent. Each season, depending on the crop quality, some tea makers will select the tenderer buds and use Longan charcoal exclusively to roast the tealeaves, with the aim of preserving the pleasant sweetness and enhancing the sophisticated caramel flavour. Our N˚3 Flaming Root is one of the great examples of this charcoal smoked tea. Yielding a rich though subtle smoky note requires years of tea makers' expertise in temperature and timing control. This process of slow tea making has long been regarded as a type of silent meditation.
Our N°16 Osmanthus Tears is a rare find too. Made in the same way as jasmine enfleurage, the only difference is that the beautifully golden Osmanthus flowers are kept together with the tea at the end of the process. The faintly sweet and candied apricot note of this tea is simply unique and unforgettable.
---
TEA AS GIFTS
FOR ALL SEASONS AND OCCASIONS
Gifting as an Culture
Discover our exclusive beautiful gift prints
More Details
Gift Ideas
Silky Tea Bag Edition | OG Exclusive
More Details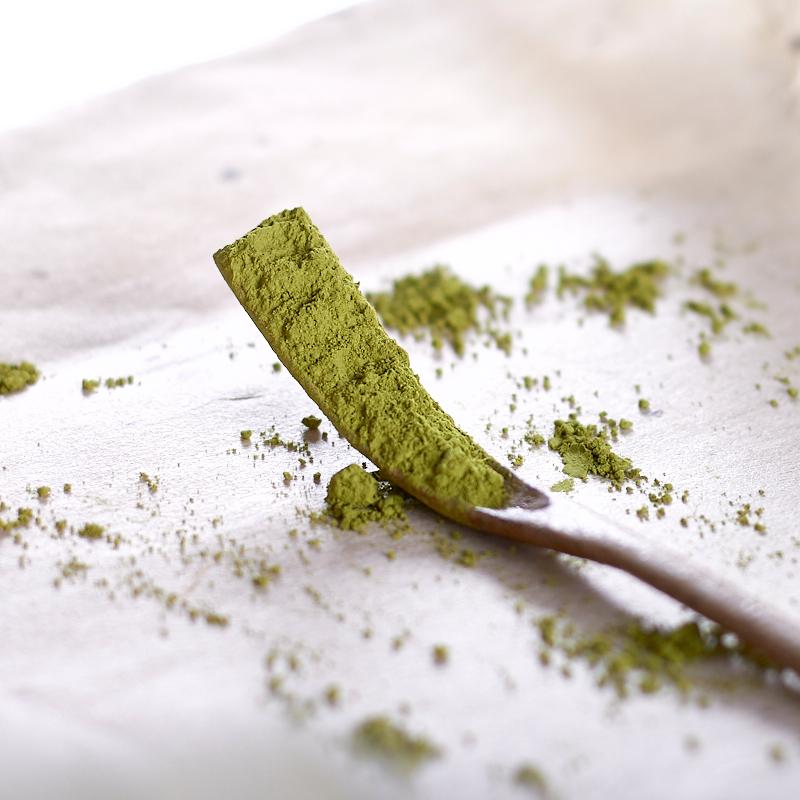 TEA CEREMONY MATCHA
THE RARE NOVEMBER TEA | RESERVED FOR THE TEA CEREMONIES

We are delighted to present a collection of truly rare matcha: Omotesenke and Urasenke Matcha, the unique matcha reserved for the tea ceremonies
Omotesenke and Urasenke Matcha are no ordinary matcha teas. In order draw out the maximum complexity and richness in their flavours, a special ageing process has taken place. After the harvest, the best-selected leaves are dried and hand milled, then carefully put in a small ceramic jar. This small tea jar is kept in a large airtight ceramic jar filled with matcha, for at least six months. This process removes the usual harsh green taste of matcha and allows the mellow side of a good green tea to develop thoroughly. In November, the precious matcha is finally ready, and the jar is opened for the first time since the harvest. This unique matcha is the kind used in formal tea ceremonies in Japan.
---
SEASON'S BEST CHOICE
TASTE OF THE NATURE
---
RESERVED PUER TEAS
CROP FROM A PRIVATE GARDEN FOR THE PRIVILEGED ONES
Natural Oxidation Without Artificial Enzymes
These are no ordinary puer teas. One would be extremely privileged to experience just once an exceptional quality puer like this even in China. The tealeaves are hand-plucked from gigantic tea trees with the help of ladders. These tea trees are few hundred years old and reside in a reserved tea garden. Every year, we have the unique chance to collect some of the best-selected fresh tealeaves from this tea garden and take them to the next nearby atelier to make the fresh leaves into teacakes.
The best way to judge if a puer is good or bad is to test the raw, non-fermented puer, also known as ShengCha in Chinese. Only the finest and best-selected tealeaves can make a ShengCha taste good, otherwise the harshness and grassy note becomes overly dominant.
ShuCha is a heavily fermented tea with an extremely strong and alkalic flavour, making it difficult for many puer lovers to judge if a ShuCha tea is indeed excellent or totally off. One way to tell is that a good ShuCha should not have a mouldy smell or even a hint of compost as this is a sign that the tea was produced under improper temperature and humidity control. Due to the all recourses and expertise needed in producing this tea, premium ShuCha puer teas are especially rare to find, even in China. Let us take you on a journey to explore the authentic Puer culture.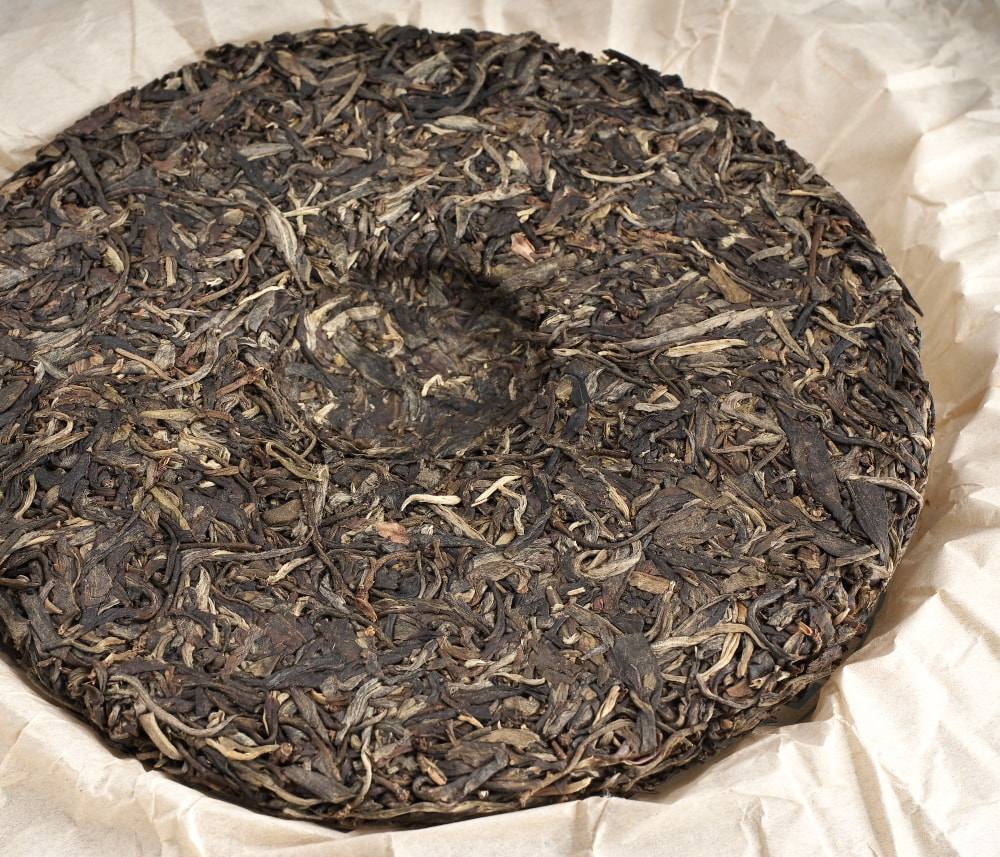 BLOOMING GARDEN IN A TEACUP
Freshly made teas blended with organic fruits and spices | No artificial aromas or additives
What's better than enjoying a cup of delicious fruit and spice tea on the sunny terrace? This year we have created a collection of four fragrant teas to accompany these blissful moments. The recipes are made exclusively for us by a master perfumer using only the best-selected organic fruits and spices.
Boost your good mood with our deliciously fragrant teas made from a blend of flowers and spices with healing and relaxing properties. These wonderful flavours and aromas evolve beautifully both as iced-tea or warm fruit tea.